Cover Note
Dear Eric
Titan Solutions (Titan) appreciates this opportunity to participate in It Works! International (It Works!), Fulfilment & Distribution RFP program and is very keen to establish a business relationship between our companies here in Europe.
We believe your service requirements are a good fit for Titan where we have all the necessary infrastructure, IT systems, carrier networks and expertise including customs knowledge to execute to It Works! customer service standards.
Our response has been tailored to your RFP document and should be considered in conjunction with the Q&A and Pricing Templates that formed part of your RFP documentation package. Titans philosophy is to "make every second count". The less time it takes to perform activities the higher the service value and consequently the lower the cost incurred in servicing your end customers. Enabling this Philosophy is our unique combination of advanced WMS & TMS technology and integrated global partner network.
We propose to operate the service from our Tilburg, Netherlands distribution center where our local transportation network and cost base support a competitively priced solution within easy reach of your customers.
Titan possesses a wealth of supply chain knowledge and experience supporting forward and reverse logistics services. We envisage a smooth integration of the business with minimal, if any, interruption to customer service performance.
Our comprehensive network of strategic carriers will ensure customers of the highest service standards, competitively priced. From our Control Tower, our team will receive, log, and process all customer orders in a timely and efficient manner, and make sure they are serviced to agreed performance standards. Our systems will provide complete end-to-end transaction visibility with web-based access for real-time status updates.
As Titan is carrier-neutral we can support transportation either through our own strategic carrier network or through any carriers you choose to nominate for best service and cost advantage. Our team of freight specialists will work with you and your customers alike to identify the most economical, professional, and efficient freight solutions while also providing you with all the necessary information for efficiently processing of all freight and fulfilment service. While we have priced a freight services solution based upon the available information, the real Titan advantage stems from our unrelenting focus on cost and service performance improvement once the business is up and running.
Titan will oversee and administer all customs-related matters including all duties and taxes, and documentation, drawing on our wealth of experience in this area.
Inside the four walls of our distribution centre, we will operate all processes to ISO 9000 quality standards including receiving, staging, storage, kitting, and shipping to your customers. All staff are highly trained and certified to stringent in-house standards within a highly secured and security conscious environment.
If our bid is successful, Titan will meet with your team and agree a transfer and setup plan using our own time-phased Product Life Cycle methodology with its series of phase checkpoints, deliverables, and executive signoffs, to ensure the program start-up is completed on time for April 1st next.
Titan is excited at the prospect of working with you and your It Works! colleagues and has put considerable effort into developing a service solution that meets all stated requirements and more. We believe our solution will provide your business with real value add, as well as enhanced competitive positioning within Europe. We welcome this opportunity to articulate our service solution, capabilities, and qualifications, and we look forward to showcasing and discussing our proposal at your earliest convenience.
Sincerely,
Julian Carroll
Vice President Service Solutions
Disclaimer
Confidentiality
The information contained herein is intended only for the person or entity to which it is addressed and is confidential and subject to a signed Non-Disclosure Agreement. Any review, re-transmission, dissemination or other use of, or taking of any action in reliance upon, this information by persons or entities other than the intended recipient is prohibited. If you received this in error, please contact the sender and delete the material from any computer.
Notice
This proposal represents Titan's best judgment for a service solution that is in the best interest of and greatest benefit to It Works! International. Except where otherwise noted, this proposal incorporates and supersedes all previous discussions and/or documents that may have been submitted in conjunction with the services proposed herein.
The services and any associated pricing provided within this proposal are valid for 30 calendar days starting from and including November 26, 2018.
This proposal is not binding on either party. The parties agree that a contract will be negotiated and agreed upon in writing before the commencement of any proposed services.
Errors and Omissions Excepted: While every care has been taken in the preparation of this document, Titan reserves the right to change, alter, or withdraw this offer.
1. Proposal Requirement 
Company Overview
Executive Summary
Titan Solutions (Titan) business model revolves around harnessing the combined power of multiple logistics partners into a cohesive fulfilment and distribution service model that is scalable to local site, regional and Global requirements.
These services are differentiated through our use of cutting edge TMS and WMS technology platforms that simplify the entire service partner management process through real-time data and business information access, so It Works! is tuned into every aspect the current status as well as the key service performance and cost trends.
Our specialist operations and customer support staff bring an unrelenting focus to waste elimination and performance improvement to ensure the highest customer service performance at the lowest total cost to your business. Access to our multi-carrier network provides global coverage and built in redundancy in event of service issues so you remain "ALWAYS ON".
Carrier Relationships
The proposed Fulfillment and Distribution services are managed through our extensive global service partner network. Titan operates service level
agreements with all our strategic service partners.
Titan will maintain complete commercial and operational responsibility for theprogram offering It Works! a single point of contact for the duration of the
business program.
Carrier performance is managed via the Titan TMS Control Tower.
Details of facility
See map above. Tilburg is well serviced via Air and Sea Ports.
90k SqM of warehousing space equipped to support Standard Services: receiving, putaway, storage, picking and shipping.
Value Add Services include:
kitting
labeling
sealing
(re)packing
bundling
incoming quality check
reconditioning
testing and quality check
assembly
customization
firmware download
Employment Availability
The national unemployment rate is hovering around 3.8% down from close on 8% in 2014. Local levels are some what less than the national average. Good local agency contacts coupled with a careful mix of permanent and agency staff ensures a steady supply of labor talent to meet the swings and roundabouts of our business activities.
3PL and 4PL Capabilties
Of the markets listed above, Titan currently operates in North America and South Africa and through our global network is positioned and equipped to bring up fulfilment and distribution service capabilities in the other regions listed.
2. Processes and Systems
Titan operates to ISO9001:2015 standards and come with a tried and tested Quality Management System (QMS) that was audited by external auditors (NSAI) as recently as October 2018.
All the stated requirements come as part of a tailored service program for It Works! The nature of our business is such that customers specific services are extremely confidential and tailored to exacting requirements for individual customers.
We do not foresee any capability or operational restrictions to setting up the It Works! business as we have the necessary models and resources to scale activities up and down in line with the pulse of the It Works! business. We will work with It Works! to align our models with It Works! planning teams to ensure adequate visibility of shifting demand to ensure tight alignment between activity levels and our cost drivers.
Around the clock support, including dedicated English-speaking account management will be provided. All incoming enquiries will be systematically logged, tracked to completion and communicated in accordance with agreed SLA's depending upon the nature and severity of the issues involved. We operate tailored rating scale for issue management recognizing not all issues require the same response time interval because of the different impacts they have on day to day service performance. We will discuss and agree a set
of issue codes along with corresponding response times as part of the Service Level Agreement.
Our inventory planners will take their lead from what is current established practice with the It Works! business today. Our immediate priority is to ensure a seamless business transfer and where possible replication what are already tried and trusted business practices, where possible. Failing that we will sit the It Works! Planners to agree a standard operating procedure as a starting point from which our inventory analysts will develop alternative strategies to right size inventory to the specific needs of the business including the 25th day spike.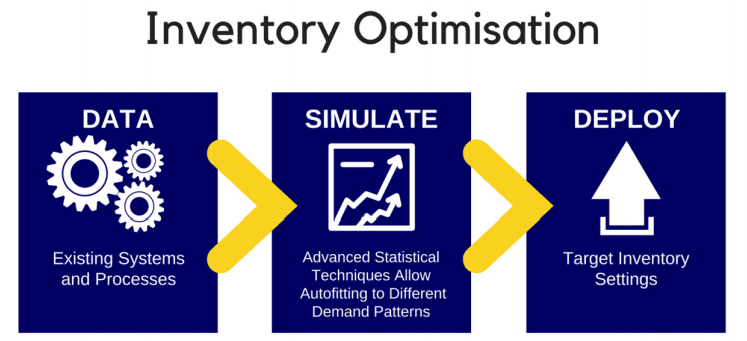 3. Information Technology
A wide range of WMS reporting features are available tailored to specified requirements including balance reports, aging, order status, and cancellations. These can be provided as flat file, or customized dashboard to desired time intervals.
TMS data capture includes a complete range of control tower functionality that can be passively or actively managed by Titan Customer Service. All bookings are logged and tracked using traffic light system (Red, Amber, Green) to pinpoint potential issues in time to either correct course and or ensure timely communication to end customer.
Warehouse Management System (WMS)Titan WMS is a flexible package that can be configured to support a variety of business processes. Where possible standard WMS functions and transactions will be used to meet the It Works! requirements. Where gaps are identified RP provides a controlled and flexible mechanism to make enhancement add-ins to the product.
This response is based on a tight business enabled limited scope to provide It Works! with a go live time frame of April 2019. Subsequent benefits realisation phases are to be agreed and are outside the scope of this proposal.
Our technology blueprint approach will lead It Works! through inbound, internal and outbound core enablement processes with the goal of achieving the go-live within a balanced limited scope, time and budget.
Titan and its strategic partners have extensive experience of implementing a number of projects with a similar set of requirements and we are confident of being able to successfully deliver in a high quality, efficient and time constrained manner.
In addition to WMS functionality, Titan also provides specialist inventory management support whereby our inventory analysts using state of the art simulation technology can determine the optimum inventory stocking positions for your business. This is outside the scope of the RFQ but included here to give a sense of the additional services considered useful to It Works!
Like many fulfillment systems, our WMS includes the basic functions of Receiving, Product Slotting, Storage, Pick Face Replenishing, Order Picking (Each, Carton, Pallet), Re-Pack and Identification (labeling by over pack, Carton, Pallet) and shipping. Support services such as Customer Service, Cycle count, X-Dock, and Key Performance reporting have all become standard services within our operations. In addition to these core functions, we offer more Value-Added services as part of our integral offering, including functions such as kitting, BOM control, Rework, Inspection and Test.
Our approach to Warehouse Management materials flows can be broken down into the following key areas:
Warehouse Physical Storage Profiling
Put-away Slotting Strategy
Replenishing Forward Pick Face
Picking Methods and Material Handling Equipment
Layout and Pick Zone Design – each, Carton, Pallet
Outbound Process design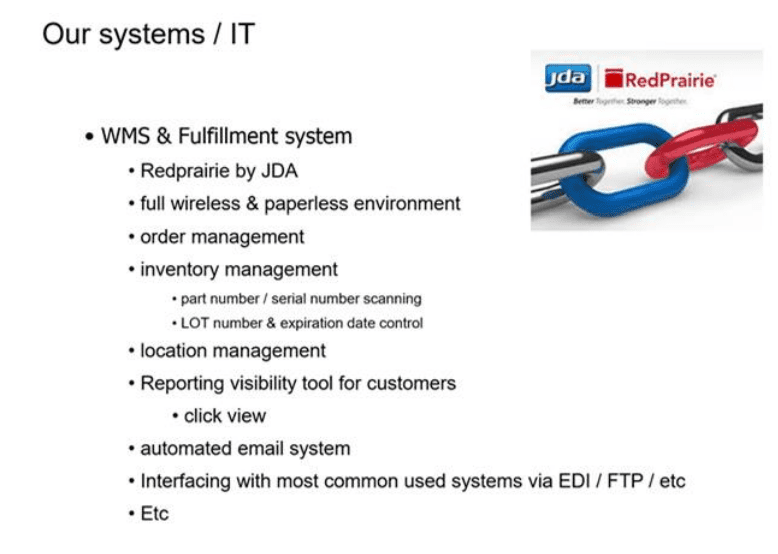 Transportation Management (TMS)
Our TitanLite Transportation Management System (TMS) supports the complete lifecycle for both domestic and international freight through the planning, optimising, tendering and settlement processes. TitanLite enables Titan Customers to manage their end-to-end logistics and order fulfilment processes with complete visibility, improved compliance and flexibility while helping maximise available resources and decrease logistics costs. With the latest version, all applications of logistics and order fulfilment are optimized to take more advantage of the benefits of the combined WMS and TMS platforms including planned new offerings to extend the solution to encompass additional features for customer collaboration and reporting.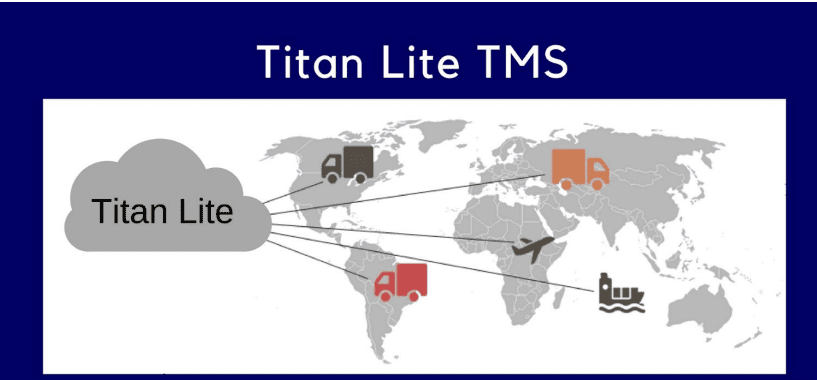 Key interaction and visibility allow management teams to proactively identify and correct issues before they occur or escalate whilst keeping track of execution activity.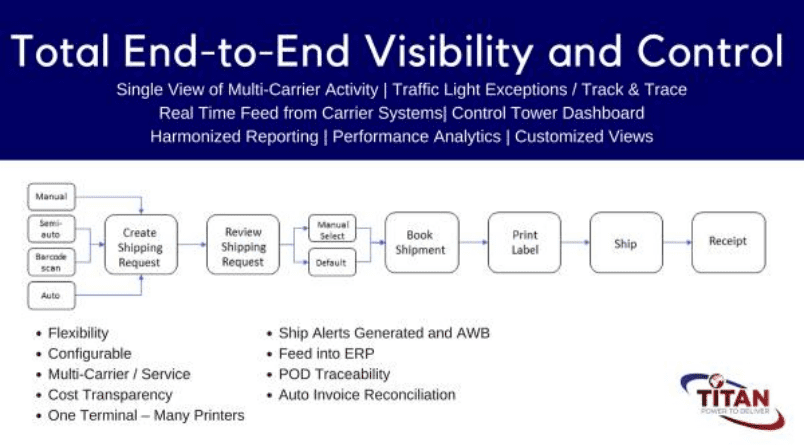 TitanLite will support all activities connected with the physical transportation of goods between locations whether they be domestic or international thereby providing a future proof platform for maximizing It Works! service performance and profitability accordingly.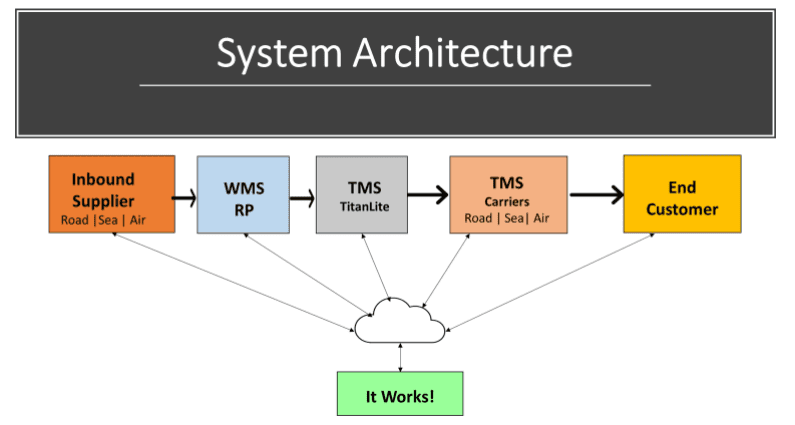 Titan multi-carrier network which includes TMS system TitanLite which is integrated with carrier's own TMS.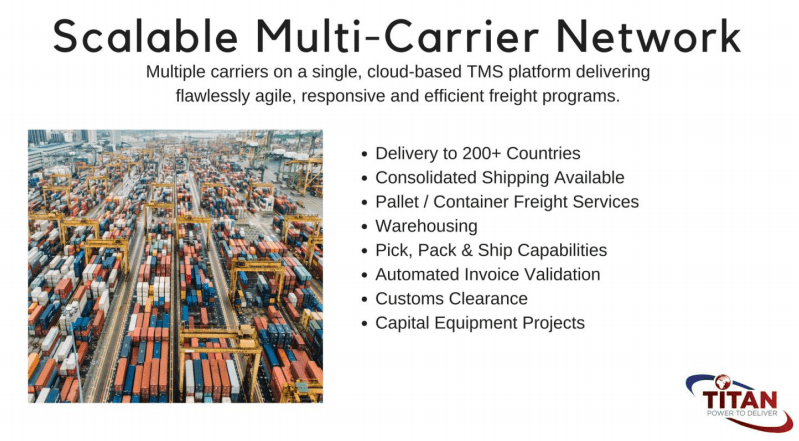 5. Pricing
See accompanying pricing files for details.
NOTE: We notice there wasn't a specific callout for Kitting pricing but based upon the SOP provided we calculate a €2/per charge
6. Contract Terms
Titan undertakes in good faith to negotiate terms with It Works! recognising there may be some specific clauses that could have a material impact on the services offering outlined in the RFP. It is our standard policy to facilitate fair
negotiations on the basis of a Win-Win for both parties. Such negotiations will be between Titan and It Works! and will not require additional separate arrangements with our service partners.
Titan undertakes to negotiate in good fate an acceptable set of terms covering loss and damage to goods as well as a host of other key performance indicators that are consistent with recognised industry best practice taking into account the nature of the products, packaging and labelling arriving into, within and emerging from Titans network. It is understood that the majority if not all products do not contain bar code labels, which is something Titan would recommend addressing moving forward and for which Titan technical assistance can be provided.
If awarded the business Titan will be ready to commence operations by April 1st, 2019. We will assign a dedicated transitioning team to manage the entire onboarding process from end to end, including a senior Project Manager to
oversee the entire process.
As part of this process we will establish a joint executive Steering Committee comprising Titan and It Works! International management to meet at critical points in the onboarding program to review progress and approve continuation to next stage of the program.
Our wide-ranging service capabilities are ideally suited to support both the Fulfilment and the Distribution Service requirements. With both services under the control of Titan we will be better positioned to squeeze the absolute maximum service effectiveness and cost competitiveness through a seamless integration of both sets of activities while avoiding the natural complexity that comes from working with different Fulfilment and Distribution service partners.
7. References
Titan Client references are confidential and subject to strict control.
If Titan is successful in getting through to the next round of the partner evaluation process, we will share general details of programs at that stage followed by reference contact details.
Julian Carroll
Director Service Solutions
Bay 105, Block O, Shannon Free Zone West, Shannon, County Clare, Ireland
+353 86 8047302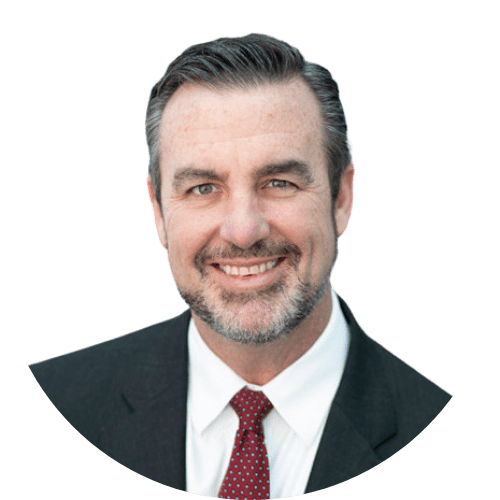 Rob Rae
Business Development US
1234 Wrights Lane, West Chester, PA 19380, USA
610-389-7559