Want to understand the cost, time, and resources of your supply chain?
Supply chain network design is the process of building and modelling a supply chain to better understand the costs and time associated with bringing goods to market with the resources and locations available.
Our Network Design specialists are equipped with the knowledge and business tools to determine the optimal number, location, and size of facilities.
Our technology enables transparency, whether you want to secure your production supply, optimize your distribution network, or monitor and control the capacities of your supply chain. We support a variety of programs ranging in scale from department specific improvements to full blown supply chain network design and optimisation programs. We work in line with relevant industry peer companies, operating expenses and invested capital profiles.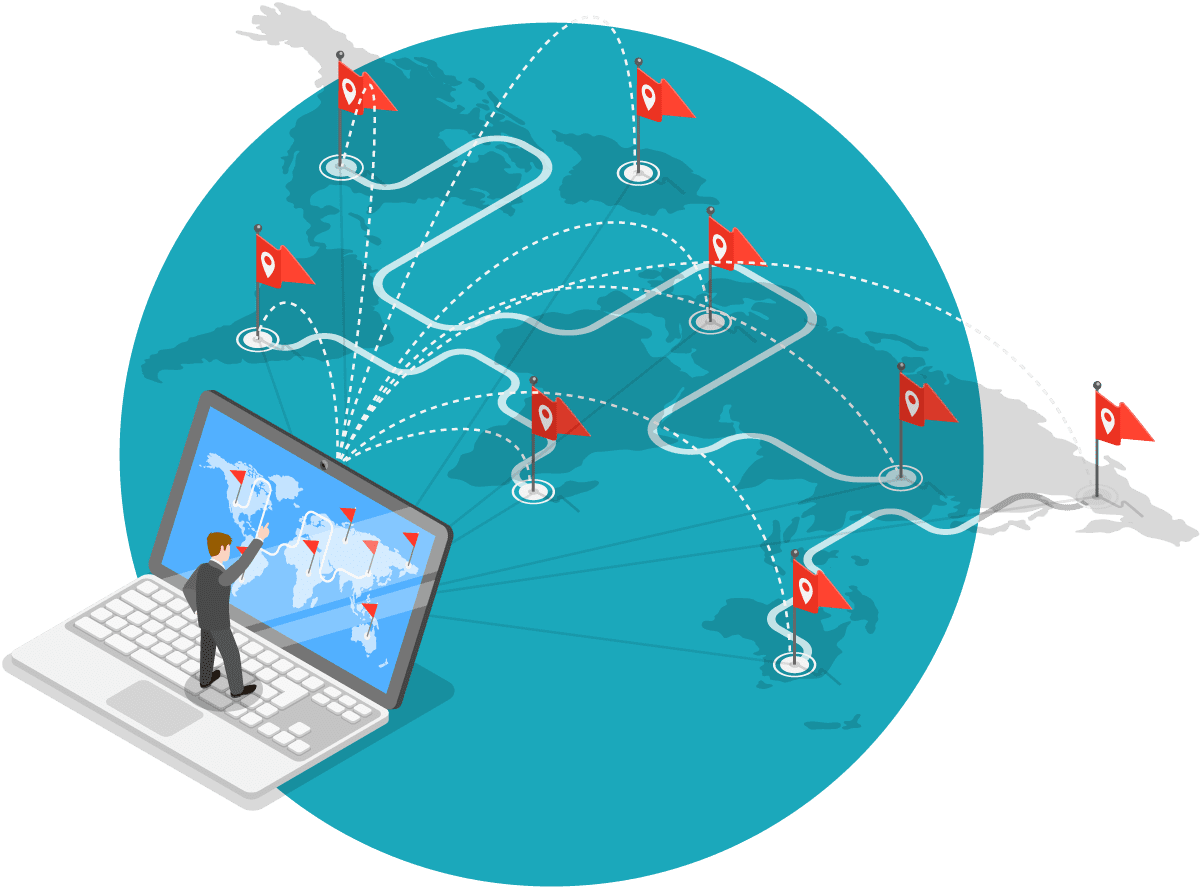 Digital Twin of Supply Chain
We establish a digital twin of the entire supply chain from end-to-end, including supply chain variables (time, space, people, processes, technology), before diving into specific improvement activities.
Consolidated view of the entire supply chain that can be either site specific, regional, or global using state of the art modelling technology.
Digital twin from baseline for quick analyses and scenarios.
Quantifiable decision basis through combination of different data sources.
Enhanced visibility along the entire supply chain.
Representation of the end-to-end supply chain.
Optimised Material Flow Planning & Control
Proven heuristics and sophisticated algorithms for the optimisation of the material flow control.
Detailed analysis and comparison of planning scenarios.
Tactical supply or production planning.
Consideration of multi-level BOMs and material-specific production capacities.
Easy download and quick processing of the results.